Warsaw Unit
Rondo Daszynskiego 1, Warsaw
Warsaw Unit
Unit is an impressive skyscraper located in the center of Warsaw, which serves as a symbol of modernity and innovation, capturing attention with its innovative form. Unit rises to a height of approximately 180 meters and consists of 47 floors. Its facade is made of glass panels, giving the building an elegant and modern character. Inside Unit, there are offices and commercial spaces. OmniOffice provides its tenants with the 12th and 13th floors, where offices of various sizes are designated.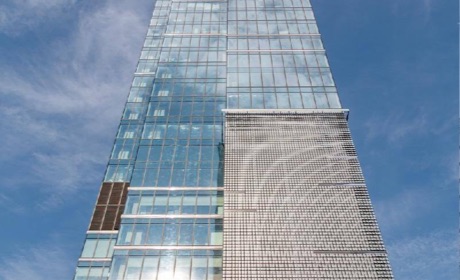 The building has achieved many prestigious certifications, including being the first building in Poland to receive Well certification.
It offers access to multi-level parking facilities
The above-ground part of the parking area is covered with a "dragon skin."
Located in a prestigious location,
The top floor of Unit features an event space with a glass observation terrace, providing a breathtaking view.